With every project we consider the best approach and most economical solutions to ensure a positive long lasting outcome for your trees and your property. With more than two decades of experience caring for treed environments here in Middle Tennessee, we have unique local knowledge and best practices for effective and economical removal, maintenance, restoration and beautification of any treed setting.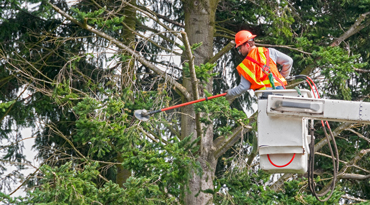 We've got the right equipment to suit any job and to protect the health and safety of your trees and property.
The Right Services
and Approach
Delivery of our expert tree services starts with having and using the right equipment for the right job. We have the sensitivity and common sense to consider the environmental factors and individualized settings where we work. Like responsible and environmentally friendly companies, we always leave the job site better than how we found it.
We choose our equipment and approach appropriately and recommend services that will protect and preserve your property and the natural health of your arboriculture environment.
Were staffed and equipped to tackle jobs from pruning a single tree to full-scale land clearing and estate arbor care services. Large or small projects, residential, commercial or institutional, we offer a comprehensive selection of services that will meet your needs.
We welcome your inquiry. Please don't hesitate to call us with any questions about what services are right for you. Give us a call to discuss your tree service needs today at: 615-595-6720 or contact us for a fast and free estimate.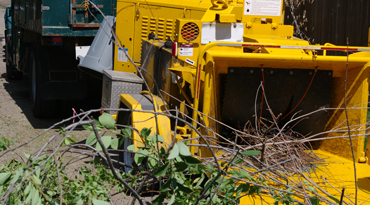 Dixieland Tree Service is ready to tackle any challenge. Large or small, simple or complex we're ready to help.
Tree Removal
One or many, all types and sizes, landscape shrubs, we can help remove unwanted damaged and diseased trees
Tree Pruning and Trimming
Done correctly, tree pruning and trimming improves health, enhances beauty and adds value to your property
Dead Wooding, Crown Cleaning
For optimum arbor health and appeal, dead wooding or crown thinning is a best practice for enduring health
Crown Reduction
Maintaining a beautiful canopy in your treed environment is one of the specialties of our skilled arborists
Storm Damage Service, Fallen Tree Clean-up
Severe weather damage to trees and shrubs is sometimes unavoidable. We've got you covered when it happens.
Dangerous Tree & Limb Removal
Improve the safety of your property. We can help with suspended limbs, leaning or partially fallen trees
Building, Roof and Siding Clearance Trimming
We can help you meet building codes and fire code compliance. Protect your property. Much safer than DIY!
Parking Lot Lighting and Power Line Clearance Trimming
Maintain safety, visibility and beautify your property with commercial services from Dixieland Tree Service
Lot Clearing and Land Preparation
Urban, suburban, rural lot and land clearing with equipment scaled to the job and environment
Large Estate Arborist Service
We can meet the special arbor care needs and demanding requirements of estate owners and managers
Stump Grinding, Power Stump Removal
Remove unsafe and unsightly stumps and above ground roots, fast, cost effective, improves safety and visual appeal
Beautification and Preservation
Investing in the care and maintenance of your arborscape is a way to add lasting value to your property
Tree Cabling and Bracing
Occassionaly our beloved trees need a little support. Protect them from high winds and ice storms by installing cables, bolts, and/or braces
Weight and Leverage Reduction
Strategic pruning and cutting misshapen or distressed trees can save and preserve them for years to come
Trees Damaged by Construction
Common in growing suburban areas, let our arborists help your trees that have been damaged by construction activities
Fertilization Treatments
New or established trees in your landscape can benefit from added nutrients helping them thrive
Arbor Health Inspections
Take advantage of our expertise and let us provide an arbor inspection to assess the health and safety of your arborscape
Disease Diagnostics and Treatment
Professional disease treatments can help protect your landscape investments and can enhance your property's value
Arborist Consulting, Planning and Placement Advice
When you're not sure what to do or how to solve a problem with your treed landscape, give our expert tree surgeons a call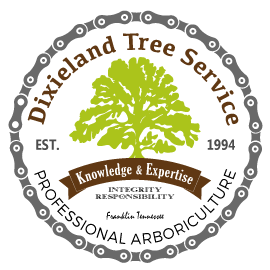 We provide a full range of residential and commercial tree services. With every project we consider the best approach to ensure a positive long lasting outcome.
Our Service Area...

We Get Around!
We been serving local communities in Williamson County and Southern Davidson County Tennessee with professional tree services since well before the growth of the late 90's and early 2000's. That means we're probably well acquainted with your neighborhood. After all, we live here too so we consider our customers neighbors! 🙂 Here's a list of some of the cities, communities and subdivisions we serve:
Brentwood, Franklin, Nolensville, Thompson's Station, Triune, Allisona, Arrington, Berry's Chapel, Bethesda, Leiper's Fork, College Grove, Berry Farms, Battlewood, Carlisle, Clovercroft, Cool Springs, Clairmonte, Dallas Downs, Fieldstone Farms, Franklin Green, Forrest Crossing, Founders Pointe, Fernvale, Grassland, Green Valley, Kirkland, Keystone, Legends Ridge, Liberty Hill, McKays Mill, Maplewood, Peytonsville, Primm Springs, Polk Place, River Landing, Rebel Meadows, Redwing Farms, Temple Hills, Westhaven, and more...